SPECIAL SERVICES

Large Sizes? Special Color? Alterations? Logo Embroidery?
Some of our services include:
• Embroidery
• Alterations, Custom Sizes and Colors
• Reflective Tape
• Garment Care Instructions
If you have any questions about our services, please contact our
Customer Service department at +33 (0)1 64 68 27 69 or email contact@grandfroid.fr

EMBROIDERY

• Increase security and decrease walk-offs with permanently sewn property markings.
• Identify your employees to customers and each other by embroidering their name on the front of
the garment.
• Reinforce image and promote your company by letting your customers know who you are.
• Build team spirit by making everyone feel like part of the team, especially new employees.

COMPANY LOGO EMBROIDERY

Take advantage of our affordable custom embroidery services.
E-mail a jpeg, tiff, ai, pdf, ai or eps of your logo or send us your company logo on letterhead or a business card and we'll put your logo work for you. One time set-up fee € 75.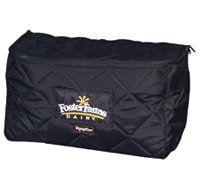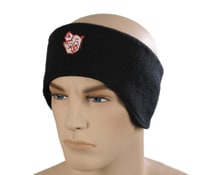 STANDARD EMBROIDERY
Personalize your RefrigiWear item with a name or store number.
ALTERATIONS & CUSTOM
RefrigiWear has the know-how and capabilities to maximize your RefrigiWear
garments functionality and comfort for your unique needs.
A few common alterations include:
• Shorten sleeves or trousers
• Inside pocket
• Velcro closures
• Change collar fabric
• Quilted patch pocket
• Leather knee or elbow patches
• Extra fleece for added warmth
• Two-way radio strap
• Badge holder
CUSTOM SIZES & COLORS
One Size does NOT fit all.
Finding garments to fit larger sized or less traditional figures can be difficult, therefore we offer
Made-to-Measure garments. We will custom manufacture a garment to fit you. Sizes XS, 6XL, 7XL and taller sizes are available as a special order.
RefrigiWear stocks a broad array of colors to fulfill your custom color needs.
Royal blue, white, red, orange, black and more are available.
Custom delivery is two to four weeks.
Call Customer Service at +33 (0)1 64 68 27 69 or email contact@grandfroid.fr
for pricingand more information.
REFLECTIVE TAPE
Increase safety in your workplace.
Make sure that your team can be easily seen with 3M Scotchlite Reflective Tape.
Color choices: Silver, Orange, Yellow and White. Available in 1" and 2" widths.
Around Waist (shown)
Just above the pocket.
Down Front
From shoulder seam on the right side.
Around Cuffs (shown)
1" from cuff.
Down Both Legs
On outside of leg.
Around Thighs (shown)
Just above the leg zipper, all the way around.
Across Back
Approximately 5-6" down from collar.
X Across Back
From shoulder to elastic band near waist each way.
Across Chest
Under chest pocket.
Around Biceps (shown)
Approximately 5" down from the under arm, all the way around.
Down Both Sleeves
On outside of sleeve.